General + Our Six Key Principles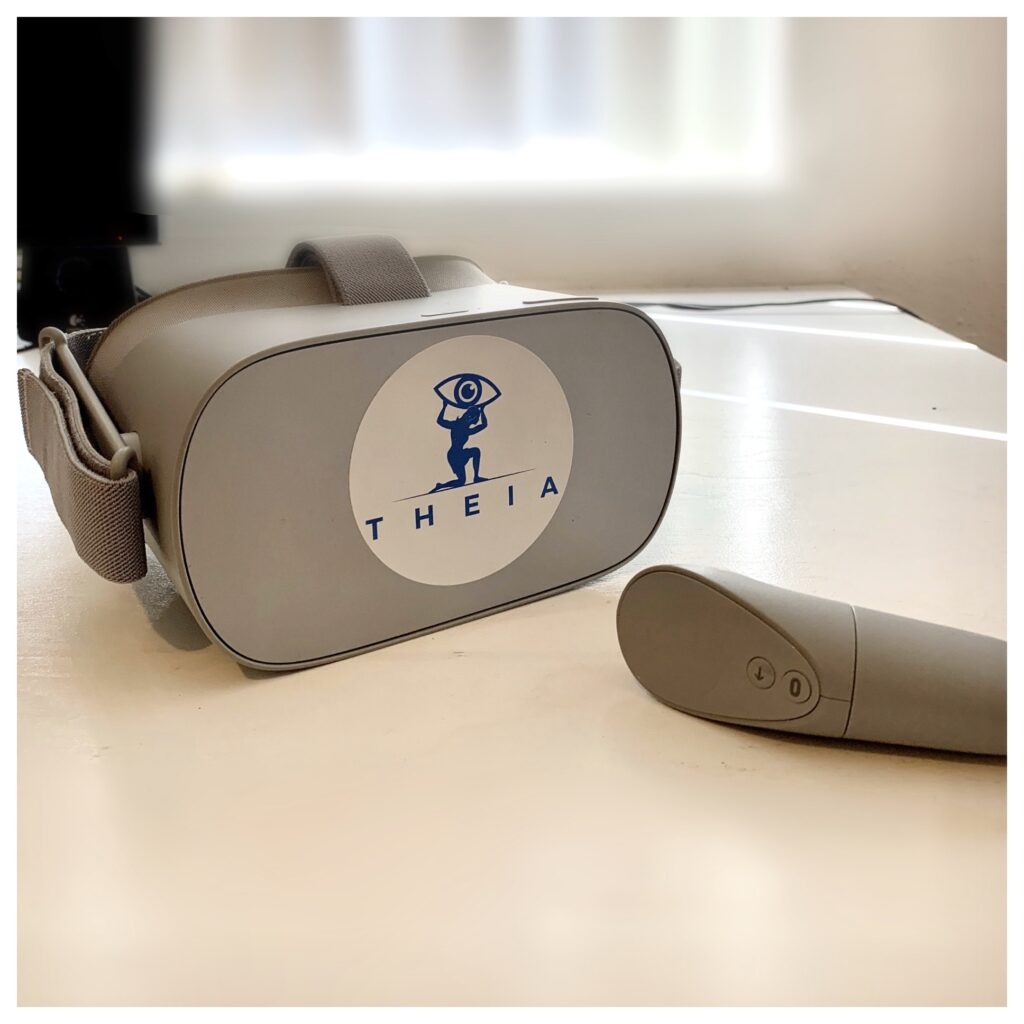 THEIA Eye Care, named after the Titan Goddess of Sight, is a clinical pre-testing tool for optometry and ophthalmology practices that utilizes the power of Virtual Reality (VR).
Developed by a Silicon Valley optometrist and engineer aiming at revolutionizing vision care, THEIA Eye Care was designed with Six Key Principles in Mind:
—
1. Ease of Use – Our user-friendly platform allows both patients and doctors to have a stress-free experience.
2. Patient Satisfaction – The free floating and non-restrictive nature of THEIA allows for a much more comfortable testing experience.
3. Small Footprint – THEIA utilizes a mere fraction of the space and energy consumption of standard equipment.
4. Innovation – Cutting edge VR technology and interfaces allow your patients to experience a future-focused experience.
5. Affordability – No monthly subscriptions. No huge prices. No "contact us to learn about pricing." Instead, meet transparency and affordability.
6. Empathy – A portion of each THEIA unit sold will go to charitable organizations seeking to provide eyecare to the less fortunate. Learn More.
—
—
—
Technical Details
THEIA utilizes advanced Virtual Reality technology in order to portray and administer dynamic optometric/ophthalmic test in Virtual Space.
Eye occlusion is a built in feature on THEIA – no need for eye patches!
A built in camera allows the practitioner to monitor and record eye movement/fixation of patient
An accompanying laptop is included and contains an easy-to-use interface for entering patient data and saving test data in a HIPAA-compliant manner.
Visual Field Testing uses standard Goldmann parameters. Additional threshold tests are being currently being developed.
—
Tests Available
Screening Visual Fields

40 point screener + Ptosis screener

Amsler Grid
Color Vision

HRR
Ishihara
Farnsworth F15

Worth Four Dot
VA testing

Distance and Near
Snellen, numbers, tumbling E, Lea Symbols

Ocular motility testing

Extraocular Motilities
Cover test
Convergence

Vision Therapy Suite (coming soon)
—
—
Our Philosophy
Our philosophy behind THEIA is constant innovation. We are tirelessly work on new tests, features and updates to be included on the THEIA platform.
Upon purchase of a THEIA unit, you will be notified whenever a new test, feature or update is available for your unit.
—